Free download. Book file PDF easily for everyone and every device. You can download and read online Damn Right It Hurts!: A Virginia Hillbilly Becomes a World War II Hero file PDF Book only if you are registered here. And also you can download or read online all Book PDF file that related with Damn Right It Hurts!: A Virginia Hillbilly Becomes a World War II Hero book. Happy reading Damn Right It Hurts!: A Virginia Hillbilly Becomes a World War II Hero Bookeveryone. Download file Free Book PDF Damn Right It Hurts!: A Virginia Hillbilly Becomes a World War II Hero at Complete PDF Library. This Book have some digital formats such us :paperbook, ebook, kindle, epub, fb2 and another formats. Here is The CompletePDF Book Library. It's free to register here to get Book file PDF Damn Right It Hurts!: A Virginia Hillbilly Becomes a World War II Hero Pocket Guide.
Drug dealing and money laundering on a university campus, stealing from a bank over the Internet, and the travails of a foreign doctoral student. Have you ever wondered why some women behave in unpredictable ways as if there are Have you ever wondered why some women behave in unpredictable ways as if there are no rules governing their behavior? If so then this book is I am excited about the potential energy this book may generate. I have spoken with I have spoken with and interviewed people throughout the country in both metropolitan and rural populations.
Their participation and responses have been immeasurably favorable. The majority of responses elevated Finished It unlocks the Alabama Softball story in a transparent and powerful way. Her stories Her stories are woven together creating the sensation you are living and learning what makes Alabama Softball special.
Hot Deals, Cold Calls. A gritty, fast-paced book about a young man's journey into the sleazy, faced-paced world of A gritty, fast-paced book about a young man's journey into the sleazy, faced-paced world of penny stock fraud. Daniel Cohen is a young guy who gets sucked into the sleazy world of selling chop stocks. The penny stock firm of Cambridge Checkerboard, 99th Infantry Division. United States st Airborne Division, Vanguard 5.
Osprey Vanguard. Rendezvous With Destiny. The st Airborne Division's Defense at Bastogne. The st Airborne at Normandy. The Incredible Patrol: Six Americans take a walk behind German lines in Holland, spend 24 hours, fire two shoots, and get back with 32 prisoners.
Christmas at Isle-la-Hesse, Bastogne. Remagen and Other Rhine Crossings. Damn Right It Hurts! In the first episode of , The CHO breaks down everything he loved and hated about We talk country music, comedy, cultural appropriation and more! On this episode we recap the wellREDbonerjams tournament, try to figure out why there are 12 days of Christmas, and just overall act like a bunch of lunatics. Drew sits down with his buddy Dr. B, a scientist who has to remain anonymous because our podcast is not appreciated in academic circles.
They discuss global warming, the end of humanity, and biscuits. Did your picks move on to the next round?
Rainbow Pie
We break down the results and give our predictions for the next round. Whats gonna be the big upset? Whats the best game? Also a bonus interview with our friends Jarrod Bain and Jess Mollman. Listen up and then stay tuned on our twitter because we will have a bracket that you can vote on!!
This week the boys talk about how much Hitler sucks, the worst parts about Alex Jones, and of course reminsice about all the best jams from middle school dance parties. On this episode The wellRED dummies review the Midterms while watching them live for the most part with our special guest, the good buddy Peter Revello. Peter is a hilarious comic from Staten Island and we were lucky enough to have him with us this week working on a special wellRED project coming soon!
This week is a VERY special episode with one of our oldest friends in comedy, friend of the podcast, and just one of the funniest and most unique sumbitches in the game, DJ Lewis! DJ and The CHO sit down in their air bnb in Raleigh, NC and talk about their old misadventures on the road, how rad music is, and of course how to make meth we here at the wellRED podcast do not in anyway advocate the use, manufacturing, or distribution of meth or any drug for that matter. In this episode we discuss everything from Charlottesville to country music to you guessed it whether or not Wheeler would fuck his future self.
Go To WheelerWalkerJr. I believe the title gives this one away, but if not, we reexamine the topic of banging your own butt through a portal, and talk more about the supreme court nomination of Brett Kava-however the fuck his name is spelled. This week it was great to catch up with our good buddy, the hilarious Joe Zimmerman. Joe is one of our favorite comics and people. His second, Innocence, is due this summer on Comedy Central Records. Joe is also the host of A Great Listening Experience..
Trae and Drew Talk to their Better-Halves, Katie and Andi about being pissed off because of a dream, burning down banks, and Crunchwraps. Andi treats us to some original music. The CHO gets drunk at a casino and does not hit. Listen as Caleb explains to us how despite his glasses, he is just a silly dumb boy who has fallen ass-backwards into a successful career as a stand up comedian by just Gee Golly Religion is complicated!
This week we discuss the difference in Christian denominations, Old Testament vs. New Testament, what being "saved" means, and we try to figure out if this is all our fault or not! Bob Seger or anything that brings anyone joy don't hit for Drew. He yells at Corey and Trae about it.
Other stuff too Trae and his better half Katie Crowder sit down for a lovely discussion in their Burbank home while Drew watches a concert and The CHO gets fat at his house. Hey y'all!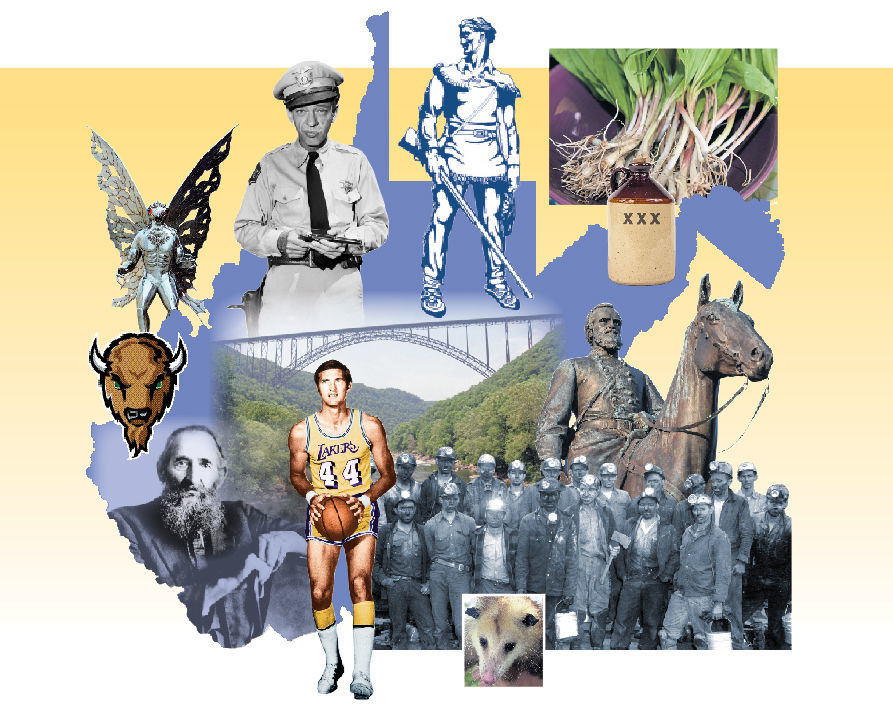 Sorry for the delay Your regularly scheduled wellRED podcast will be available later today. Here is a dumb thing The CHO did drunk to be used as an apology for not having our shit together. But like said Love ya skeeeeew! The boys discuss boobies for the first 5 minutes if you aint into that professional wrestling, Santa Claus, and Eric Church condeming the NRA. It was a fun episode.
The boys discuss the James Gunn situation, Confederate Statues, and Drew closes with a hilarious red-assed tale. The episode title sortly sums it up for the most part but we also talked about getting drunk and how weird it is that we call Walkie Talkies "Walkie Talkies". But also, yeah On this episode we discuss how money is evil but a necessity, how Puns work, Tennessee's signature color, and finish off with a buddy to buddy pep talk about raising our kids right!
This week we discuss comic actors that we feel are underrated, explain traveling preachers to Trae, and then talk about starting out in comedy with comedians Willie Bee and Adam Murray. After taking our first EVER week off from the podcast so sorry Part of the podcast was recorded while actually ON the honeymoon in St. Lucia wine drunk in the hotel room and the last part was recorded back home on the porch in Chickamauga, Ga reminiscing about the experience of being the older couple at the resort, how shitty the food was, but overall how gorgeous it was and why Corey needs to work on his cynicism.
The intro portion that normally just contains dates and a plug for our sponsors was laced with an espresso fueled tirade by the CHO concerning Trump, Kim Jong Un, and all that malarkey that went on the past week or so. As always, please leave us a rating We talk about the shelf life of stand up bits vs. The boys talk hotdogs, sweet music venues, and old southern comedy legends in the green room of the funny bone, and then Trae sits down with his better half for a spell.
On this weeks podcast we discuss Bing Crosby, the fact that we are stupid and lost a rental car, and the untimely passing of our good friend and insanely funny comedian Spanky Brown. In a week ok, 2 years! One where all you needed to have fun was a rock Click here for her website and more information on finding the perfect home in the Chattanooga area!
This week we talk about the darkness in comedy, Music, etc. This week we recorded on Trae's birthday We discuss the teacher strike, how democrats can win back the working class, and whether or not plants are gonna rise up and kill us all one day. This week we are joined by actor Andi Morrow whose most challenging role is being Drew's wife.
We discuss acting, taking peoples name when you get married, stabbing lemons, and New Orleans.
Hey everybody! This episode is a very special one on account of you will finally get to meet in audio form at least the woman being the man! Trae and his wife Katie sit down in their Burbank home for a nice chat. On this episode we explain the predicament we had in our hotel to our good friend Skinny Bumpkin aka DJ Lewis AKA Okra Boi, and unsurprisingly, he had a story that smooth topped the shit out of ours!
Shop with confidence
After that we discuss DJ's transition into becoming a Rapper as Skinny Bumpkin from his roots as a stand up comic. Remember to tweet radisson with the hashtag ButtholeMace so that we can get word out about our situation. Check out his other tunes right here on SoundCloud. This week the boys sit down at The Peery Hotel in Salt Lake City, Utah and discuss the states insane liquor laws, sexual harassment, how redneck all their Uncles are, and why Drew aint giving Trump his guns!
Sign up for the newsletter, and check out our new t-shirts! We discuss Todd's neurosis concerning how rooms are lit, and the Students who are protesting and standing up against the NRA after the mass shooting in Florida. Click here to get a sweet toothbrush from our sponsors at QUIP!
In a preview for this Wednesday's episode, Todd Glass explains why we should speak up for those who are marginalized and explains why this generation of kids are brilliant. This week the boys cover a wide range of topics after a heartfelt voicemail from Drew discussing The NRA and how the kids might just save us all. Click here for tickets to our shows!
We just released some new dates! On this episode we rank every single item in a hotel sundry and discuss everything from Drew's trip to Mardis Gras, The CHO screwing up on Valentine's Day, and also how stupid and fat he looks in his puffy jacket. Everything is bigger in Texas Doing mushrooms, eating bbq, climbing roofs Holy shit, y'all!!!
We made it a whole year! Thank you so much for tuning in and making that possible! This very special episode is a celebration of all the hits that have occurred in the past 52 weeks! And as always, go to wellREDcomedy. Lot of fun had on this episode! Will Ferrells return to host SNL sent us off on a tangent about some of our favorite auditions over the years. Click here for a hitting ass toothbrush from our sponsors at Quip!
This week we cover shit ton of topics including the Rothschilds, Red Bull, sweet ass trucks, and all sorts of rap music! From our hotel in lovely Phoenix, Arizona we discuss the Emergency Alert System Text failure in Hawaii, what makes us cry, and how the tour has taken a toll on us physically!
Damn Right It Hurts!: A Virginia Hillbilly Becomes a World War II Hero by Wade Gilley
The boys are back in town!!! Well, we are back together at least. After a month off of touring to spend some time with our families for the holidays, we meet back up in beautiful Burbank, California in Trae's guest room to discuss The National Championship, Politics in Sports Corey tells a story about teaching a former Attorney General how to do Kegel exercises, and of course we are joined by friend of the show - Mr.
We discuss our individual upbringings, our start in stand up comedy, where the south can improve and where it gets it right Aint that something? Go to getquip. This week is a special Holiday edition of the wellRED podcast! Full of poetry readings, drunk voicemails, and a brief dissertation on just how many farts are in a fart! We also talk about Jim Carrey's new Andy Kaufman documentary, and try to figure out when method acting becomes a bit much. For tickets to our show, holler at the website below! Happy Holidays,and all that Jazz.. Can't tell y'all how exciting it is that we get to interview some of our absolute favorite people and fucking heroes on a weekly basis.
We discuss the current political climate, growing up in the south, and what it will take to get back on track. This week we are joined in Nashville, Tn. Stewart Huff! Stewart is a brilliant comedian and even better dude so we know you're gonna throughly enjoy this chat. She was also kind enough to sing a few for us making it the first live music appearance on the podcast! He has been on every wellRED road playlist we have ever made.. CHO is then joined in his living room by his lovely fiancee, Mrs. CHO to discuss serious topics like whether or not he should shave his face into a mustache, and which celebrity she is currently crushing on.
After all that lunacy we are joined by John Brenkus! As a breast cancer awareness advocate, and she has been invited to speak at the San Antonio Breast Cancer Symposium and various locations in New York City. She is also an honoree of the Seventh Annual Television Academy Honors, for using the power of television and video media to bring awareness to important social issues. With a warm, funny, and approachable voice, Caitlin tells readers the full story, even sharing what it was like to go from a size 32G bra--giant, for a woman who is barely over five feet tall!
Forgotten Heroes: An American Soldier's Journey from Korea through the Cold War
Engaging and open, she admits to having hated her breasts long before her surgery, and enjoying the process of "designing" her new breasts, from the shape of the breasts to the size and color of the nipples. Hell of a weekend in our Nations Capital! This week the boys come to you from two different green rooms in the Pacific Northwest. Earl Brown joins us to talk about Beyonce, Feminism, and how we probably don't know what Tumblr is. This week the boys sit down to discuss the death of Tom Petty and how Self Driving Cars present a bit of a moral conundrum.
This weekend was something else y'all! Back home in the south for 2 sold out shows at The Bijou theatre in Knoxville! Because it was a back home show for us, we had a few buddies stop by the Green Room to chat about the old times with us here on the podcast! We certainly got a little rowdy and silly, but we hope you will enjoy our good pals Waylon Whiskey, Jake James Hasenauer, and Bryan Evans! Y'all, It's been a shit week and that's about all I know to say about that.
We decided to go with the encore to one of our favorite episodes because Earl makes us smile and we think everyone could use that about right now. We talk about Good music, good movies, and good people. Bert also holds the distinct honor of being the man who convinced us to start the wellRED podcast For tour dates, his podcast, and all things Bert go to bertbertbert. Also, we now have additional content on Patreon! This week the boys discuss both of Trae's Papaws, Kiwis, what white people are like, weird-ass movies, and music that defined their early years.
How can one stupid little Facebook comment make you so mad? Well it's pretty easy when said comment takes a shot at a southern man's pride for his homeland!