Free download. Book file PDF easily for everyone and every device. You can download and read online The Tommy Robot Adventure Series: Book 1 - Amazing Happenings in a New School Year file PDF Book only if you are registered here. And also you can download or read online all Book PDF file that related with The Tommy Robot Adventure Series: Book 1 - Amazing Happenings in a New School Year book. Happy reading The Tommy Robot Adventure Series: Book 1 - Amazing Happenings in a New School Year Bookeveryone. Download file Free Book PDF The Tommy Robot Adventure Series: Book 1 - Amazing Happenings in a New School Year at Complete PDF Library. This Book have some digital formats such us :paperbook, ebook, kindle, epub, fb2 and another formats. Here is The CompletePDF Book Library. It's free to register here to get Book file PDF The Tommy Robot Adventure Series: Book 1 - Amazing Happenings in a New School Year Pocket Guide.
AMC Sat. Starz Wed. VH1 Sat. BET Tues. LOGO Sun. BET Sat. Freeform Wed. Disney XD Sat. Paramount Thur. Showtime Thur. Ovation Sat. Lifetime Fri. Lifetime Sat. FX Thur. USA Thur. BBC America Fri. BBC America Sat. CMT Sun. Syfy Wed.
Music Education.
Spectres of False Divinity: Humes Moral Atheism.
Il ribelle (Italian Edition).
A B C in Harmony;
Best Books for 7 Year Olds (Second Grade) | Imagination Soup.
Treaty of Lisbon?
Runners World Essential Guides: Fast Fuel: Everything You Need to Know about What to Eat for Optimum Energy on the Run.
Syfy Thur. CMT Mon. Paramount Fri. POP Sat. FX Mon. Syfy Sat. Showtime Wed. Freeform Tues. Freeform Sat. USA Sat. EPIX Sat. Starz Thur. CMT Thur. Syfy Tues. FX Fri. E Sat. Noon Freeform Mon. Nickelodeon Thur. TNT Sat. Meet Me in St. KFTR Thur. Monsters, Inc. Starz Tues. AXS Mon. AXS Tues. CMT Wed. Starz Sat. Go beyond Diversity - learn how to take action and become a partner in the conversation about meeting the needs of all readers. This webinar is sponsored by Bloomsbury and Penguin Random House.
Henson Devils Within , S. YALSA's Morris award honors a book published by a first-time author writing for teens and celebrating impressive new voices in young adult literature. Picture This! Picture books! Titles discussed will range from board books for ages 0 — 3 to picture books for up to age 8. Find out what new books made their TBR piles and get their predictions for upcoming sleeper hits and blockbuster bestsellers. In this free, hour-long webinar, they will present their new Fall releases, which may include tips on weathering a zombie apocalypse or makerspace mania.
Join us to find out! Think again. This webinar is free and will last one-hour. Moderated by Booklist adult books associate editor, Annie Bostrom. First designed for use in advertising and product design, design thinking is a problem-solving process that prioritizes empathy, research, testing, and iterating.
TV listings: Here are the feature and TV films airing the week of June 16 - 22, 12222
It keeps the student work open-ended, which is critical to maker mindset, while providing a thinking framework that can have powerful impact on how students interact with their world. Design thinking can be used with a wide variety of tools and media, including sewing, cardboard construction, coding, video game design, engineering, and more.
In this webinar, we'll examine the design-thinking process and share some strategies, supports, and starter ideas to get you going. Hear from one of the major audiobook publishers in the country—Recorded Books—about their upcoming adult titles from their fall catalog, ranging from fiction to nonfiction. Moderated by Booklist associate editor for adult books, Annie Bostrom. Why eBooks? Join our free, one-hour webinar to hear how some of your colleagues are accomplishing this and more.
Library media specialist, Lorrie Roussin, and middle-school librarian, Alicia Blowers, will share how they successfully implemented eBook programs into their schools. From Gale, Andrea Drouillard will offer tips on budget-friendly ways to curate an eBook collection. Presenter Kay Cassell, author of Managing Reference Today: New Models and Best Practices, moves beyond the reference desk and presents proven tips for making the best use of staff time and posits a framework for developing a reference strategy tailored to an individual library's users and resources.
Moderated by Books for Youth contributing editor, Ilene Cooper. These books will open the door for even the most reluctant.
Picture Mystery Books For Kids (infants, toddlers, preschool, Kindergarten)
This webinar features representatives from Black Rabbit Books, Lorimer, Chooseco Choose Your Own Adventure and Running Press Kids, who will discuss their upcoming titles, perfect for your reluctant readers in grades 3 - Moderated by Books for Youth associate editor, Maggie Reagan. Join us for this free, one-hour webinar where representatives from Sourcebooks, Bloomsbury, and Macmillan will discuss forthcoming and backlist titles that are sure-to-be hits with book groups around the country. This webinar features mostly adult books with a few YA titles as well. Out of This World!
In this free, one-hour webinar, representatives from Talos and Night Shade Books imprints of Skyhorse Publishing and Tor Teen present their upcoming fall and winter titles, perfect for ages 14 - Adult. Guest speaker Dan Kraus will discuss trends in horror.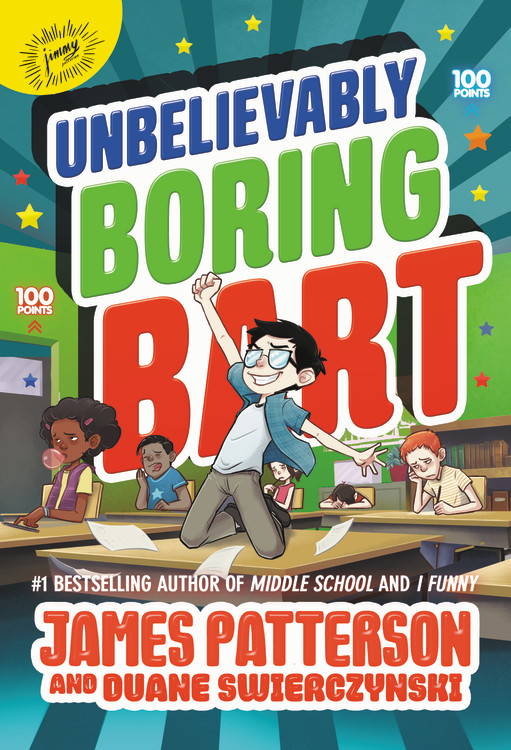 Moderated by Rebecca Vnuk. Join us for this lively presentation of appealing and diverse selections by representatives from William Morrow, Workman Adult, Norton and Penguin Random House. Join us and hear what they have to say about the past, present, and future of YA lit. Eliot, and William Faulkner. Tune in to hear what they have to say about the past, present, and future of YA lit. Moderated by Audio Editor, Joyce Saricks.
Librarians will learn some best practices for file naming and organization--all of which can be shared with their users. How to batch-change file names and keywords and the best backup options will also be included. Get ready to laugh, learn, and loveaudiobooks even more. This program features a behind-the-scenes look at how books come to life, including what discoveries happen live in the studio. Plus, hear a taste of Kirby and Jayne's favorite voices they've created along the way! Warning: hilarious secrets could be revealed. Discover new titles from publishers Albert Whitman, Charlesbridge, Holt, and Archipelago Books, that get children excited about reading.
You also get a behind-the-scenes look at how picture books come together from Christy Ottaviano, who heads her own imprint. Learn about trends in picture books today. Moderated by Booklist editor for collection management and library outreach, Rebecca Vnuk. Representatives from DC, Macmillan, and IPG share upcoming titles from their catalogs, perfect for refreshing this high-circulating section.
Additionally, assistant professor of teacher education Amina Chaudhri will offer tips on how to use books to prevent bullying. In this free, hour-long webinar, hear from representatives from Rosen, DK, and Scholastic as well as guest speaker, Kristin Fontichiaro.
Understanding the significance that creativity plays in the information landscape, its benefits for problem solving, the direct connection leaders play, and practical steps to cultivating creativity, from top to bottom, managers to staff, will also be discussed. In this free, hour-long webinar, Kathleen McBroom, library consultant will offer tips for coding, and suggest fictional books that tie into this hot topic.
Join Booklist for this free, one-hour interactive webinar with author interviews and presentations. Learn about Carnegie read-alikes and more! Moderated by Booklist contributing editor, Ilene Cooper.
Best Books for 7 Year Olds (Second Grade)
Young people have so much more that draw their attention in other ways besides reading. Join Booklist and Thorndike Press to discuss these issues. Moderated by Books for Youth editor, Julia Smith. Picture Books Galore! Algonquin Books brings you literary fiction and narrative nonfiction, Timber Press offers fascinating gardening references, and Workman, Storey, Artisan, and The Experiment are experts in lifestyle, cookbooks, crafts, and narrative science.
We have it all, and we are excited to share a curated selection of adult titles from the Spring list with you! Never mind that sweater—reach for a mystery or thriller! Register now to join Booklist Executive Editor Keir Graff for our ever-popular fall mystery webinar, and listen as representatives from Houghton, Macmillan, Books on Tape, Severn House, and Soho preview the hottest crime fiction from their forthcoming lists. They couple their imaginations with the physical and digital worlds as they poke, prod, push, pull, pixelate, and produce.
Whether using digital tools, circuits, robots, or recyclables, many of the core questions are the same: What is our role as facilitators of maker mindset and purposeful exploration? How do we set up spaces that welcome creative interactions with materials and peers? In celebration of the launch of the Makers as Innovators Junior series for K-2 students, Cherry Lake Publishing invites you to engage with these concepts and build or refine your vision for playful thinking.
How can we help people see the easy access to vast amounts of information right at their fingertips? In this free, one-hour webinar, Nicolette Warisse Sosulski will discuss ways to get the most out of your print reference collection. Discover how their processes change as the subject matter fluctuates from creepy to out of this world. Enjoy behind-the-scenes stories of how their work affects both those in the recording studio and those in their personal lives. Finally, explore some highlights of recent and upcoming titles from Recorded Books. Register for this exciting session today!
In this free, hour-long webinar, representatives from Amicus, Black Rabbit, and Creative Company will share their exciting new offerings for Fall When it comes to encouraging struggling readers, a high-interest topic is often the surest way to spark interest. Representatives from Lorimer Publishing, Lerner Publishing and Nomad Press provide tips, tricks, and recommendations for raising literacy levels, reaching reluctant readers, and keeping them reading. Hot Middle-Grade Reads! You'll want to learn all about them at Booklist's free, hour-long webinar. Join representatives from Penguin Random House, HarperCollins, Norton, Macmillan, and Sourcebooks as they showcase their favorite upcoming and backlist titles that are a perfect fit for adult book groups.
Representatives from Harlequin and Polis Books will then present a selection of adult titles that simply beg to be pushed from the stacks.
Webinar archive | Booklist Online
Booklist has the answer! Learn how to get the most out of your collection and build awareness of the format as well. Led by four expert librarians, this webinar will deliver practical tips, proven techniques, and overall strategies that have been field tested. Yet few librarians have STEM backgrounds! In this free, hour-long webinar sponsored by Cherry Lake, Kristin Fontichiaro, clinical assistant professor at the University of Michigan School of Information, will help you look at ways to make STEM a more organic presence in your space, programs, and storytime.
Find the Information you Need! But there's always more to be found—and much of it is authoritative and freely available. In this free, hour-long program, join representatives from DC, Penguin Random House Publishing, and VIZ media as they discuss upcoming comics, graphic novels, and manga to enliven this increasingly popular section of the library. New Year, New Books! Hear from Lerner editors about these new titles, which are sure to inform and entertain K students. Representatives from Lerner Publishing Group, Lorimer, and Second Story Press share titles that encourage understanding of, and discussion about, hard-hitting and sensitive topics.
Using a monthly thematic approach, presenters will share three months of programming featuring e-book biographies, including innovative activities, standard-aligned lesson plans and resources that can be used right away or adapted to fit any biography or theme in your public, school, or classroom library. Virginia Loh-Hagan, author of numerous Cherry Lake Publishing titles, for an hour-long webinar about the complexity, advantages, and challenges of hi-lo books.
Loh-Hagan will also discuss several effective strategies for engaging struggling readers with hi-lo texts. This interactive webinar will feature educators and representatives from Britannica Digital Learning who will share great, practical examples that can be easily modified.
How can we help people move beyond the first five Google results to uncover trustworthy information online? Hear from a librarian and representatives from Orca Book Publishers, Saddleback Educational Publishing, and Follett School Solutions on how to reach those readers and keep them reading. Discover how their processes change as the subject matter fluctuates from sweet to sexy. Isn't It Romantic? Join Booklist for an hour-long webinar full of scintillating romance possibilities as Baker Publishing Group, Riptide, Samhain, and Shadow Mountain present intriguing forthcoming romances.
Presenters will discuss how and why the HarperCollins team acquires and publishes e-books, e-book originals, audio, and print; offer suggestions on how to keep up with forthcoming titles and promote them to patrons; and suggest some not-to-be missed fall and winter digital titles from HarperCollins. RA experts Wendy Bartlett Cuyahoga County Public Library , Robin Nesbitt Columbus Metropolitan Library , and Joyce Saricks from Booklist will discuss approaches and techniques to help you promote your adult midlist—and help your readers find those special under-the-radar gems.
Booklist Adult Books editor Brad Hooper will share key titles every library should have in their historical fiction collection, and Five Star will share their best new and forthcoming historical fiction titles. Norton share forthcoming titles perfect for public libraries and for your Library Reads nominations. Better yet, how about hearing the books themselves — read by their authors! Hooray for Books! Join Booklist and Cherry Lake Publishing for this webinar featuring Kristin Fontichiaro, clinical assistant professor at the University of Michigan School of Information, who will talk about the power and potential of fashion-centered making.
With simple instructions and inexpensive tools, your patrons and students can upcycle inexpensive thrift store purchases as raw materials for custom maker creations. In this free, hour-long program moderated by Booklist Associate Editor Sarah Hunter, representatives from each publisher will share their up-and-coming titles exclusively for the middle-grade set. Panelists will share examples of working with their YA authors and explain how they've connected with schools, libraries, and bookstores to coordinate events, panels, special mailings, social media interaction, and more.
Representatives from DC Entertainment, Nobrow, Udon, and Viz Media will book talk their upcoming titles for adults and teens in this hour-long program. Holly Black, Kate Elliott and Barry Lyga will talk about how they create new worlds, the important role myth plays in Young Adult literature, and how discussions of identity and community in speculative stories help teens makes a place for themselves in their own environments.